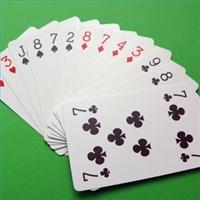 SUPERVISED BRIDGE 
NWJS BRIDGE section is offering SUPERVISED Bridge sessions with first-class qualified English Bridge Union teacher, Ruby Levene. Ruby has played with world players and won international Bridge contests, so we are lucky to have him. If your Bridge could do with a few tips and a bit of 'tidying up' - perhaps you need help with new conventions, making bidding decisions, playing out - get in touch and we will fix up a few sessions.
nwjsjoan@btinternet.com
 This won't cost any more than a session of bridge-playing with NWJS, probably £8 per session.